Owners: Mario Beckles, Bill Kurtain and Martin Kamara (Left to Right)

We are a state-of-the-art tennis court facility with 6 indoor courts. In 2006 and 2013 we were selected as the USTA's "Tennis Club of the Year" for Eastern Pennsylvania!

Everyone is welcome to play at WTT! Whether you've been in the sport for years or are just starting out, we can help you achieve your tennis goals and within your tennis budget.

The clubhouse facility includes a complete lounge area, pro shop, men's and women's locker rooms with showers, and a beautiful outdoor patio.

Since we are, in fact, in the "service business", our dedicated staff is committed to exceeding your tennis expectations. If you don't find the information you're looking for on this site, please feel free to call the club at (610) 433-6858, or e-mail any inquiries to WTTAllentown@gmail.com. Thank you for choosing Winning Touch Tennis of Lehigh Valley!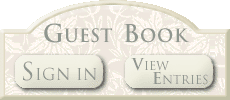 Winning Touch Tennis - Lehigh Valley


​We offer private and group lessons with experienced, certified teaching professionals, as well as USTA and in-house league-play for men, women and juniors. If you're more of a social player, we offer many round robin play opportunities.

1166 N. Sherman St.

Allentown, PA 18109

(610) 433-6858

WTTAllentown@gmail.com